I was going to write about the aerial acrobatics I saw over the weekend. I was going to write about magickal movement. But this subject will have to wait until another day because I've finally hit the point where I'm quite miffed with my local new agers.
If you keep up with my insanity, you know that I recently read the book, Diary of a Witch, by Sybil Leek. I wouldn't have pursued this book were it not for the fact that I have been grossly disappointed in the lack of history provided in most books on Wicca & Witchcraft lately. I've looked through my own collection and tried to sort out the truly informative books from the ones that offer just mild summaries. Unfortunately, none seem to cover the topic. They skip right to the "makin' magick" sections. Even Scott Cunningham takes a great leap over hundreds of years of history to magickal correspondences in his introductory books. Edain McCoy? Nothing. Laurie Cabot!? Zip! Phyllis Curott!? The woman whose book, Book of Shadows, inspired me to learn about Wicca in the first place!? Zilch.
I don't know if this pattern stems from historical ignorance, the need to sell books, or simple apathy. Whatever the reason, I've been on a quest for the last year to find as much material on Wiccan history as I can so I can spout more than just incantations (This way I can know where they come from). In addition to the Sybil Leek book I've read Gerald Gardner's,
Witchcraft Today
, Margot Adler's,
Drawing Down the Moon
, and most of Michael Howard's,
Modern Wicca
.
The Golden Bough
is also on my shelf, though remains a permanent hurdle next to
War and Peace
.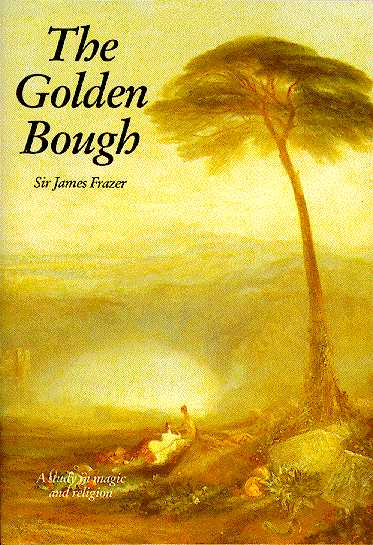 For a long time the next book on my list has been,
Diary of a Drug Fiend
, by Aleister Crowley. And here's where the madness begins yet again. It seems that not only are Wiccan authors content to skip our history, but they are also intent on removing Aleister Crowley from the picture. While I've come to learn that he was quite the, well, drug fiend, womanizer, sadomasochist, and black magick artist, it doesn't give me an excuse to ignore his contributions to modern magick and Wicca. He might have been considered the most evil man in the world in the mid 1900's, but he also met with many famous witches - not to mention two of which were Gardner and Leek. And while his definition of magick alone ("the science and art of causing change in conformity of will") has been referenced in numerous books on magick and witchcraft, Crowley himself seems to disappear from texts.
In search of Mr. Crowley, I first tried my local new age store. Nothing. Not even a bibliography on the man. I asked at the front desk and got an offer to order. I went in order of books stores down the street. Neither of the used bookstores had anything by or about him. And when I stopped at the other new age store and asked the sales attendant if they carried any books on him she said, "No. We like to keep our material positive here." WHAT!? This is why we Wiccans are portrayed as tripped out hippies lady! Just because something isn't kittens and ponies doesn't mean it's not IMPORTANT! I briefly considered becoming a Satanist until I remembered Anton Levay's,
The Satanic Bible
(Yes. I read it. If I'm going to be accused of Satanism I should know what I'm not. And I don't think I'm cut out for Satanism. I'm too perky.).
I've resolved myself to finally ordering the AC biography, Do What Thou Wilt, by Lawrence Sutin, off Amazon. It won't be on my shelf for a while, but once I read it I'll let you guys know how it was.
Has anyone else found it unnervingly hard to find good historical data on Wicca? Have you ever hit the wall of "keeping things positive", as I have? I feel like this may be a common thing. Any good suggestions for history books?
By the way, in the list of Wiccan books with diddly squat on history, Silver RavenWolf actually wins for her book, To Ride a Silver Broomstick - just because she actually lists the Wiccan beliefs as set out by the Council of American Witches in 1974, as well as short descriptions on different traditions. It's still not too high a score though, as some of her descriptions err on the side of WAY too basic and even slightly wrong (For example, I'm pretty sure that a solitary witch is not the same as a natural witch.). But I'll stop there. Silver's a whole new topic all on her own. :)